8 Steps to Complete a QI Project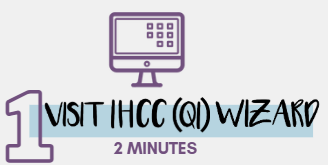 Visit the ABPMR QI Project Wizard, answer a few questions, and get suggestions and resources for a QI project topic relevant to your practice.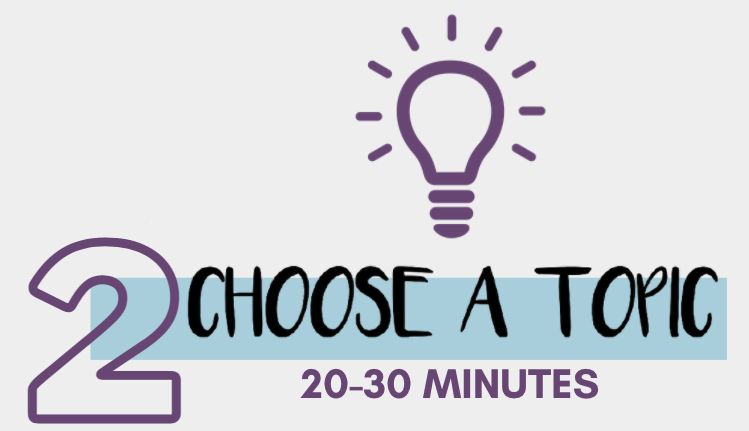 Choose a topic template from the ABPMR or create your own project— think of an issue in your practice that bothers you or is creating inefficiency. Choose a topic where making one small change could save time, money, or improve the care you provide.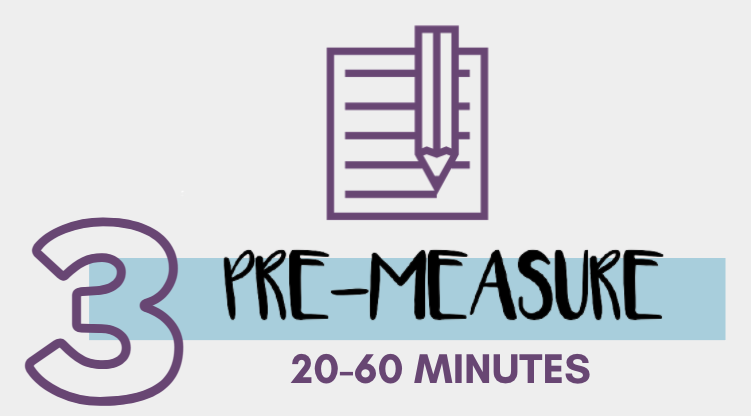 Gather the necessary data that will allow you to measure your progress throughout the project. This could be taken through chart review, surveys, self-reporting, etc. Set a specific goal and timeframe, and decide which variable you'll change to see if it results in improvement.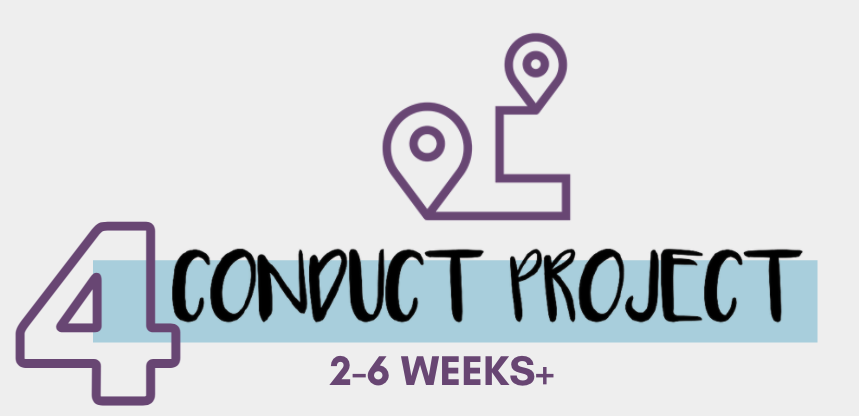 Begin your project! Record the impact of the change you made to see if you're on track to reach your goal. Completing a project takes an average of 4 weeks or more, depending on your goals.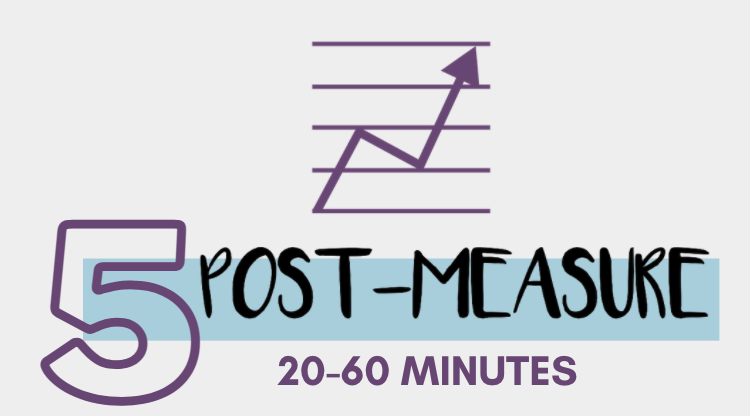 Reflect on your project. What are the results? Did you achieve your goal? Even if your project wasn't successful, you can still submit it for QI credit.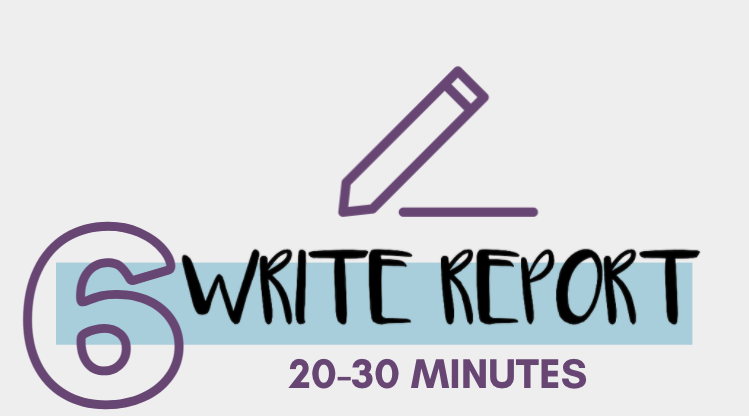 Use the QI project submission platform to detail your project process and results. Visit ABPMR QI Submission Platform site to write up and submit your project to the ABPMR.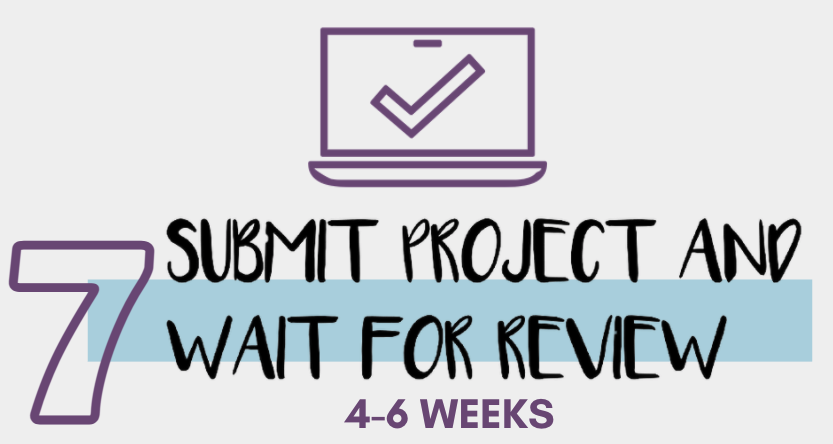 An ABPMR reviewer will review your project and get back to you with approval or suggestions for revisions.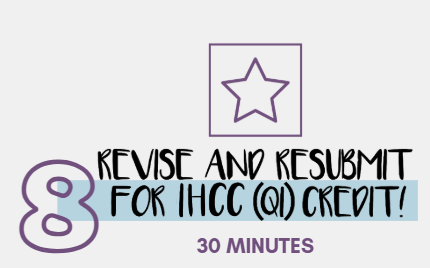 Make any necessary revisions to your project then resubmit for credit. It usually takes 2-4 weeks for re-review before your project is officially approved.
STEP-BY-STEP PROMPTS
ABPMR Guided QI Project Templates
Based on our create-your-own self-guided QI template, the ABPMR has released several guided QI project templates to provide a little more support and guidance for those looking for ideas or direction.
The questions are the same no matter which template you use, but the Guided QI project templates provide topic-specific prompts before each question to help guide diplomates in the Plan-Do-Study-Act cycle. These are topics that have been identified and suggested by diplomates as those with wide applicability to a range of practice settings.
See project topics below and click 'Begin This Project' when you are ready to create an account at the ABPMR QI Submission Platform site and start your QI project.
How to Create Your Own Project
Create-Your-Own QI Project
Wondering how you'd come up with your own self-designed QI project? It may be more straightforward than you think.
Here's a great place to start: Think of an issue in your practice that bothers you, or is creating inefficiency, or something you wish would work more smoothly. You're always trying new things, making small adjustments, and finding incremental ways to improve over time to save some time, save some money, or even to improve the care you provide your patients.
To translate this everyday activity into a QI project, you just have to plan ahead. Remember to record the baseline data – simply the current state of affairs – before you begin. Then, gather your team, set a goal, make the change, and measure again to get post-intervention data. Even if you don't reach your goal, completing and documenting that process counts for the QI component of your CC requirements.
Need some help getting started? Check out the resources below, choose an area of your practice that you've recently improved or could benefit from a small-scale project, and make an improvement today.
Watch PDSA Videos
Video #2

In this video, ABPMR Board Director Dr. Christopher Garrison gives an overview of the Plan-Do-Study-Act methodology, as well as explaining a SMART Aims statement, a key component of the "Plan" step.

Video #1

Video #3

In this video, ABPMR Board Director Dr. Christopher Garrison delves deeper into how a SMART aims statement works by using an example aims (goal) statement and then applying the principles to make it SMARTer.

Video #2

Video #4

In this video, ABPMR Board Director Dr. Christopher Garrison uses a common QI project example (increase DVT prophylaxis on a rehab unit) to demonstrate some other key aspects of the Plan portion of the Plan-Do-Study-Act cycle: Getting a baseline measurement and mapping your process.

Video #3

In this final video in the series, ABPMR Board Director Dr. Christopher Garrison briefly covers the rest of the PDSA cycle: Once you're completed the Plan section of your project, Do, Study, then Act.